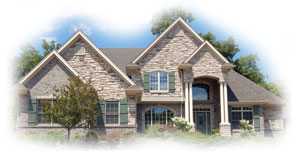 Property North Appraisals, Inc. located in Haverhill, Massachusetts was co-founded in 1989 by Kristen Leone and Beth Parolisi. PNA is located in the Merrimack Valley which is in the northeastern most section of the state bordering the state of New Hampshire. Our main philosophy has been to provide knowledgeable and experienced appraiser's to cover specific locations in New England. We have maintained this philosophy throughout both busy and slow times in order to provide a quality product. As a result of this experience we have become residential experts in specific locations and types of residential properties including but not limited to waterfront and high end estates. Our commercial expertise includes market studies, feasibility studies, proposed subdivisions, apartments buildings, commercial and industrial condominiums, office buildings and mixed use properties.
We provide residential and commercial appraisals, FHA appraisals, divorce, estate, relocation and review appraisals. In addition to appraisals, we provide real estate consulting services and real estate mediation services.
Our residential appraisal coverage includes: Essex and portions of Middlesex Counties in Massachusetts and Rockingham County in New Hampshire.
Our commercial appraisals cover a wider territory including Essex, Middlesex and Worcester Counties in Massachusetts and Rockingham, Hillsborough, Strafford, Belknap and Merrimack Counties in New Hampshire.
We are a leading provider of real estate valuations for the mortgage lending marketplace. With many years of experience in the business, we have a proven track record of reducing time, efforts and costs in managing the appraisal process.

We are a leading provider of appraisals for:
Primary and secondary mortgages
Mortgage refinancing
Employee relocation
Private mortgage insurance removal
Estate planning
Divorce settlement
Relocation Appraisal Reports
Real Estate Mediation
Our investment in training and technology has helped our customers greatly reduce their workload. By offering online appraisal ordering, coupled with automatic report status updates and electronic delivery of the final product, we are able to eliminate the run around and phone tag hassles associated with this process. And since this saves us money as well, we can keep our rates competitive with anybody in the industry.
Short turn-around times
Highest quality appraisal reports
Online status reports
Electronic ordering and delivery
Competitive pricing
Through this website, you can perform a number of tasks. Ordering an appraisal is just a click away. Or, spend some time and find out a bit more about the appraisal business. The more you know, the better decision you can make. And check back frequently, as our content is always being updated.